Hey Harper Information

Hey Harper is a beyond impressive jewelry company that offers an impressive line of gorgeous, affordable, waterproof jewelry. Established back 2018, Hey Harper was built with the strength of their mission, which is to "make every woman feel confident with her second skin - the jewelry they are wearing."
From beautiful necklaces to stunning rings and everything in between, this brand has become a true force to be reckoned with in the competitive jewelry industry. Their unique design and quality standard def. sets them apart from their competitors. At Hey Harper, they have a team of dedicated individuals that are on a mission to create a line of "anti-luxury" waterproof jewelry. This is a niche that is there for the taking, and, thus far, they are grabbing their piece of the market share...and doing so fast.
In sticking to their anthem—that quality is not a luxury anymore, it's the standard—Hey Harper has grown super fast in popularity both for their killer designs and durable material. Using a physical vapor deposition as the "modern-day coating process," Hey Harper jewelry can be worn at the beach, in the pool, and in the shower! No problem. No issues, whatsoever! Gone are the days of worrying about rusting or color loss.
The Hey Harper Anthem
"In life what is luxury is owned with great value. The summer sunsets at 9pm and the breathtaking rooftop views. The Monday rush in a big city and feeling your heartbeat when the music is too loud. Or when you are in a cheerful crowd. It is a luxury all the laughs you have with your friends, who accept you for who you are, because being you is enough, and life is supposed to be ridiculously fun. It is a luxury the freedom of independence—you can always indulge yourself. So put a ring on, for the times you strive to be what you always dreamed of. Make your younger self proud of who you have become. Stop calling something luxury if it lacks meaning—that is not worth lasting. Quality is not a luxury anymore, it's a standard. Hey Harper, Original Anti-Luxury Waterproof Jewelry."
With Hey Harper, you will receive only the most durable, scratch-resistant jewelry. In addition, Hey Harper offers a 30-day return or exchange window if you're not 100% satisfied with your jewelry. Without a doubt, you are in good hands when dealing with this brand. 100.
Check out their entire collection and see what tickles your fancy! In the rest of this review, we will explore some important aspects of Hey Harper in more depth. And we will also have a great Hey Harper coupon code available, as well. Stay tuned!

Hey Harper FAQ
When it comes to ordering jewelry, we all know that questions are inevitably going to come up, right?! Questions, concerns, and other misc. issues are bound to come up, no matter how rad a jewelry company is. And Hey Harper is most certainly that. And because many of the issues that may arise are pretty similar, Hey Harper developed a nice little FAQ (Frequently Asked Questions) section on their official website. And it covers so much of what may come up.
Even though they are ultra quick, it still always takes a lot longer to email customer support vs. it being something that can be answered via the FAQ. For that reason, we strongly recommend reading through the FAQ before reaching out the stellar support squad at Hey Harper. If you forget or just do not know what info. to include when you email support, then they have to reply to you to ask for it, then you have to reply with that info., only to wait again for them to respond to you. When all you really had to do was take two seconds to have a look at the FAQ on their site, ya know? So there is our pro tip of the day, ha ha.
With that, let's explore some of the more prominent FAQs that Hey Harper has found.
Shipping
Returns & Exchanges
My Order
Misc.
Those are a few FAQs that are some of the most-asked of the most-asked questions, ha ha. If you do not find, however, what you are looking for there, it is now time to initiate customer service protocol! Scroll down to the next section, and I we will discuss the best ways to connect with the Hey Harper customer service staff and all the relevant associated deets!

Contact Hey Harper
If you have been through the FAQ section and not found the answers you were seeking, it is time to reach out to the Hey Harper customer service team. These folks are, in a word, stellar. There to help you with whatever your needs may be.
There are a few diff. ways for you to communicate with them. And they all start from the same jump-off point: the Hey Harper Contact Us page. All the other contact options branch off from that general hub. Now, let's explore all the ways you can connect with Hey Harper's customer support!
The main (and really the only relevant method of communing with Hey Harper for the majority of people) method for which to get answers to your questions will be to email the customer service team. You can do so at this email address: [email protected]. Typically, the team will reply from around 24 hours to 72 hours. Now, from what I have read in reviews and whatnot, they tend to respond on the shorter end of that range of time. And, FYI, that is 24 to 72 business hours (pro tip).
Speaking of pro tips, we recommend, and we alluded to this earlier, you be quite thorough when you compose your email. If you forget an important detail that support needs to answer your question, you will have to wait for them to tell you that (obviously), then you have to reply with it, and then you have to wait for them to then respond again. So just give them every detail you can possibly think of for them to best help ya out. Got it? Great! Easy peasy.
Now, some less-needed contact info. for Hey Harper. Suppliers, email [email protected] to work with Hey Harper. Interested in stocking Hey Harper pieces? Awesome, reach out to [email protected]. Hey, influencers, hit up [email protected] to get more info. about the Hey Harper partnership program for influencers. PR opportunities should be relayed over to [email protected]. Okay, there you go.
That is all the ways you can formally connect with the support team at Hey Harper! But...what about a more informal interaction with them and their customers...and their entire community? Read on, y'all. Next section.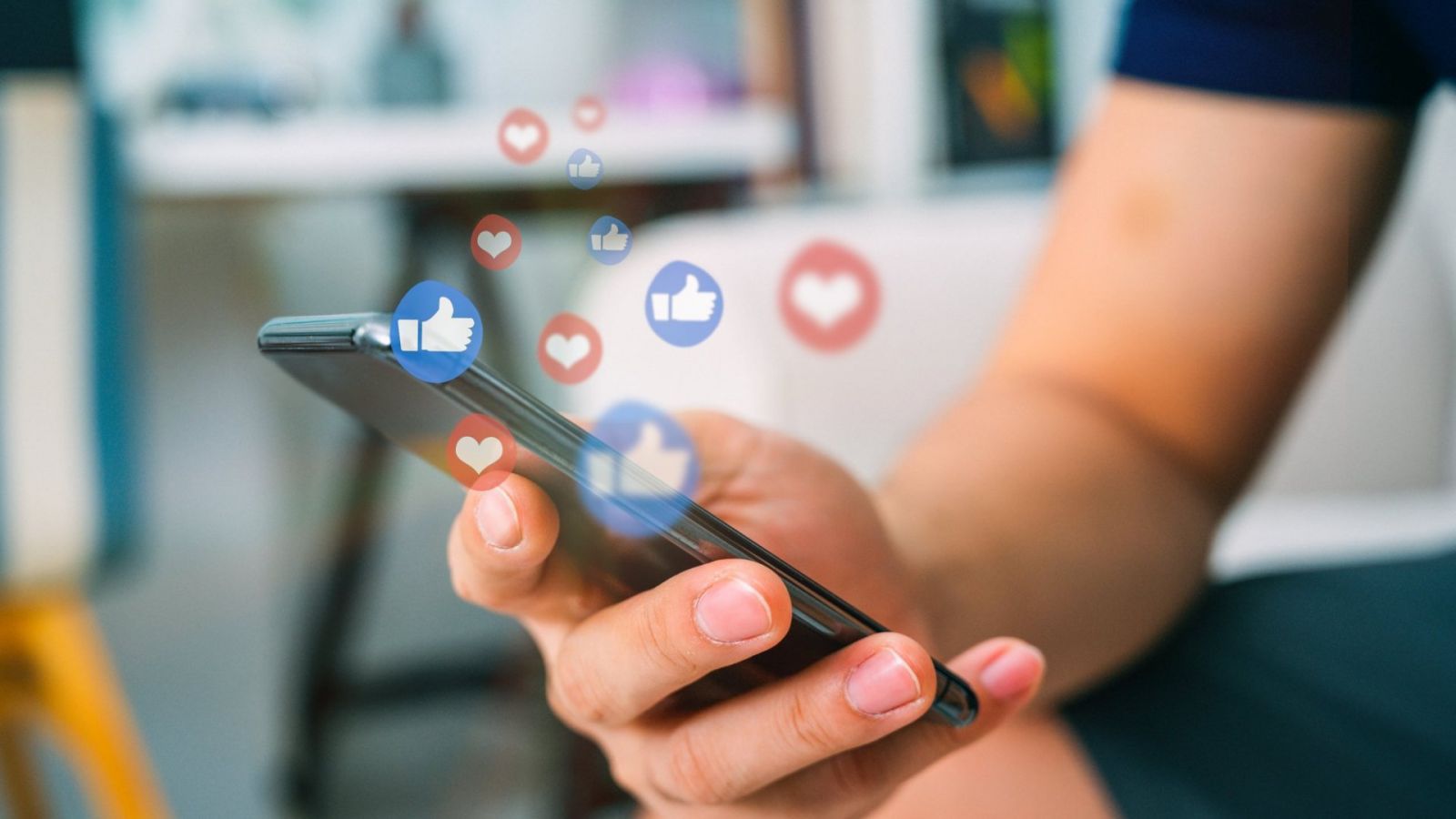 Hey Harper Social Media
Social media time, baby! Okay, all the boring business stuff aside, maybe we all need to just chill out and look at some stunning jewelry on soc. med., right?! Or maybe connect with other people who all have amazing fashion sense, ha ha. Well, social media platforms are the right space for that type of interconnectivity. Below are the Hey Harper social media platforms advertised on their offic. site. Away we go.
What? No Twitter? Ha ha, maybe they are staying away from the drama. Or maybe they have an X account and just forgot (or did not want) to list it on their site. Either way, you Hey Harper has plenty of social med. platforms for which you can connect and have some fun with. Meet some new homies on Hey Harper's Fb page, see some beautiful jewelry on their IG page, some excellent videos on YouTube, or hit them up for business inquiries on their LinkedIn profile.
Whatever you do, connect with 'em. Great community. And they are anxious to help or even just to say hi!

Hey Harper Referral Program
Perhaps Hey Harper has a referral program, but I can't find it on their site. If it is there, it is not blatantly obvious where it is. Well, we just talked about the Hey Harper social media presence. Maybe you should reach out to them and tell 'em they need to start a referral program!
It is jewelry, so word of mouth is a big deal...in any fashion-related genre or niche. Your friend gets something that is fire, what is the first thing he or she asks? That is right: "Where did you get that?!" Only seems fitting that you get a dope little kick back for recommending Hey Harper to the homies, right? Well, if you agree, holler at Hey Harper and either convince them to start a referral program or at least tell you where the info. is on the one they may or may not already have, ha ha.
Anyway, referral program. Next!
Hey Harper Black Friday Deals
Black Friday and Cyber Monday are always right around the corner, am I right?! Or at least it seems like it is! ShipTheDeal.com is the place to be for all the best Hey Harper Black Friday deals! Or any other holiday shopping event. (The shopping gods are always dreaming up new ways to give us discounts, ha ha.)
Now, we will not know exactly what Hey Harper will offer until the holiday shopping season is directly upon us, but we do audit all the Hey Harper coupon codes weekly throughout the year and increase that to a daily frequency sometime in November. We. Don't. Want. To. Miss. A. Beat! Believe that.
That means that all the Hey Harper discount codes for Black Friday, Cyber Monday, etc., etc. are all up-to-date and ready to rock out in the saving-you-money arena. So, I strongly recommend that you bookmark this page (yes, this exact page from which you are reading from at this very moment) and come back to it each time you are going shopping over at Hey Harper, esp. during the holidays. Real talk, y'all.
Bookmark the page and we will see you back here when it is time to start shopping! When the holidays roll around, the ShipTheDeal team is in all-hands-on-deck mode, so you can shop with confidence at Hey Harper (or elsewhere) and know (not guess) that our promo codes will work the first time you try them. Feeling holiday-ish yet?! Ho ho ho!

What Is a Hey Harper Coupon Code?
A Hey Harper coupon code is not unlike all the more traditional, shall we say, paper coupons we have all used for years (kids, if you don't know, you better ask somebody), however there are still a few contrasting elements. And here they are.
Let's start with the online terminology surrounding such things. Whether you hear Hey Harper coupon code, Hey Harper discount code, Hey Harper promo code, Hey Harper referral code, and so on & so forth. Now, all these terms refer to the same thing: a Hey Harper online coupon. They are synonyms, so do not let the different words confuse you. All are a mechanism for which you can utilize to save some of your hard-earned money!
With old-school traditional coupons, you have to go hunting for the mailers they come in, which requires you feverishly going through the contents of your mailbox. Find your scissors (check the junk drawer; they are buried in there somewhere), clip the coupons you want, drive to the brick-and-mortar store they are associated with to use them, do all your shopping there, and finally pass the coupon or coupons over to the cashier ringing you up to ultimately realize the discounts dictated by the coupons you prev. clipped...back at the ranch. Sort of a lot of steps, right? Well, using a Hey Harper promo code is far easier, honestly.
A Hey Harper coupon code is simply a series of numbers and/or letters that you copy and paste to get a big amount discounted off your balance. Well, there maybe a few more details to get that done, but I do mean just a few. Below is a set of instructions you may find helpful, if you are not yet fully initiated to the world of online coupons and such. Let's get it, then.

How to Use a Hey Harper Coupon Code
Alright, below are the directions to not only using a Hey Harper discount code, but they can also be loosely interpreted and used for any site that accepts coupon codes or promo codes or...you know the deal. Okay, here are the steps, easy as 1, 2, 3...4, 5. :)
The 1st step is to go over to Hey Harper's website and get your shop on, baby. Fill your shopping cart to the very top. I mean, go wild.
Next, come back here (yes, again, to this exact page) and copy the appropriate Hey Harper promo code from the top of our page at ShipTheDeal.
After you have copied the Hey Harper coupon code of your choice, navi. back to their website and begin the checkout process.
While checking out and filling in all the standard info. (i.e., name, address, etc., etc.), look for at box that says something like "Enter Hey Harper Coupon Code Here," "Enter Hey Harper Discount Code Here," or something along those lines. It may be as simple as "Promo Code," who knows. But you get the idea. Something like that. Paste your Hey Harper promo code in this empty field, and ready yourself for liftoff (i.e., savings, ha ha).
The last step is to simply click the "apply" button to apply the Hey Harper coupon code toward your purchase and save...much money, y'all!
That's it! You have done it! Your owed balance at the checkout will now decrease by the percentage or dollar amount dictated by the Hey Harper discount code, guys and gals. Complete the checkout process and follow the instructions on the Hey Harper site directly. Well done. You saved money, and now you are equipped to do it over and over again, woot!

Final Thoughts on Hey Harper
Hey Harper is the style of jewelry that I think can be a cornerstone of your entire vibe. Except for one thing, it is so dope, that it is a vibe all its own. But the chilled-out, refined "I'm good" aura is bursting out of every piece in the most subtle of ways. I mean, I love this stuff. And it is no surprise that they are surging in popularity in a big way.
Hey Harper has a amazing products, a great mgmt. team, an absolutely lovely customer support team, great prices, let's not forget the jewelry is waterproof, and...I mean, come on. They are the bee's knees.
If you do elect to so some shopping at this wonderful shop, make sure you first snatch up a ShipTheDeal Hey Harper promo code before you checkout. Otherwise, you are leaving money on the table! Got me? Word. And, check it out, we want to hear how your shopping experience was at Hey Harper. From beginning to end. Please let us know!
With that being said, I very much appreciate you reading. We love ya. And, all you fashionheads, until next time, happy shopping!